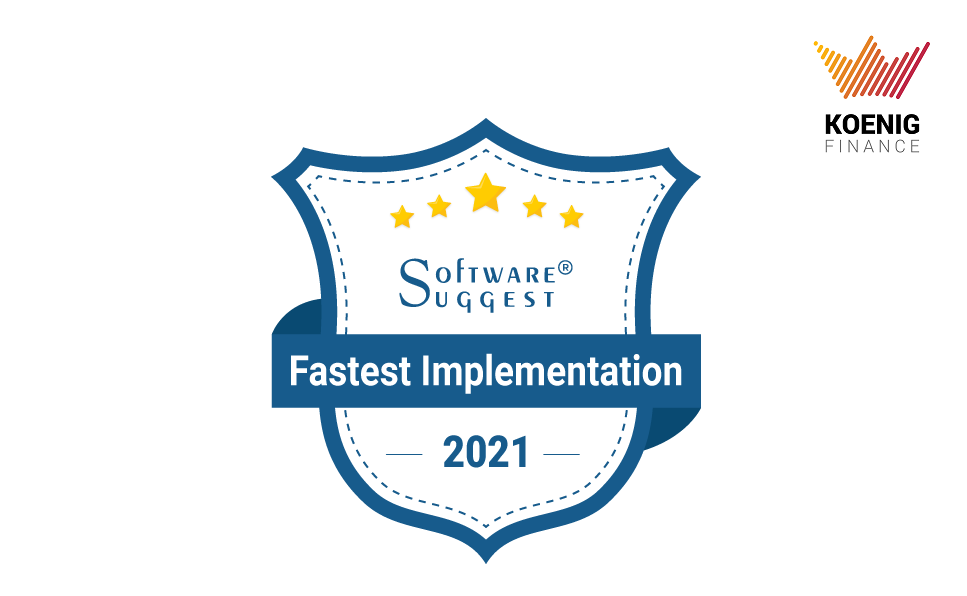 This is a stamp of approval for software providers by SoftwareSuggest, an independent tech review platform that helps professionals in selecting the best software solutions since 2014.
KoenigFinance banking platform has won an award in the "Fastest Implementation" category, because our ready-made turnkey solution is really easy to customize and fast to launch.
We want to thank the SoftwareSuggest team for this recognition and say that we don't just stop there once being awarded.
See you next season in other nominations!