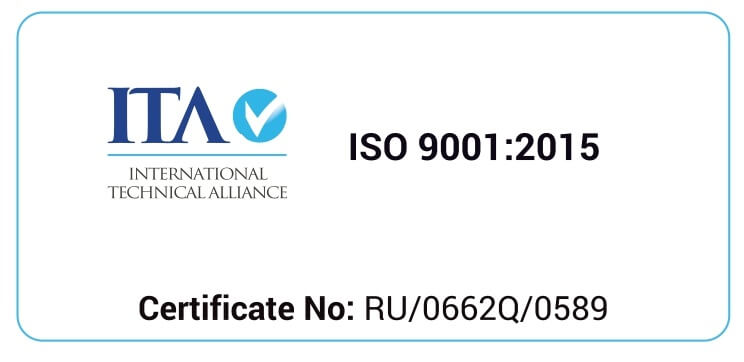 Our company has been awarded ISO 9001:2015 certification, an internationally recognized standard that ensures services meet the clients needs through an effective quality management system (QMS).
What does this mean for us
Our decision to work towards ISO 9001 accreditation shows our commitment to demonstrate the high quality of our products and services to our partners, as well as to show how much effort we invest in technologies, developments, processes and procedures.
To become ISO 9001 compliant, KoenigTech underwent an evaluation process that included quality management system, a management system review, pre-audit, initial assessment and clearance of non-conformances.
Our successful certification demonstrates the positive engagement of all specialists at all levels and indicates our customer focus strategies.
… and for our clients
An ISO 9001:2015 certification shows that our company's solutions are safe, reliable and of high quality. This guarantees the highest level of quality assurance at every stage of your project, verifying that our internal systems are consistent and effective.
The certification reflects the degree of precision that defines our system. It shows that we strive to meet the highest expectations and requirements for all our customers with every project.